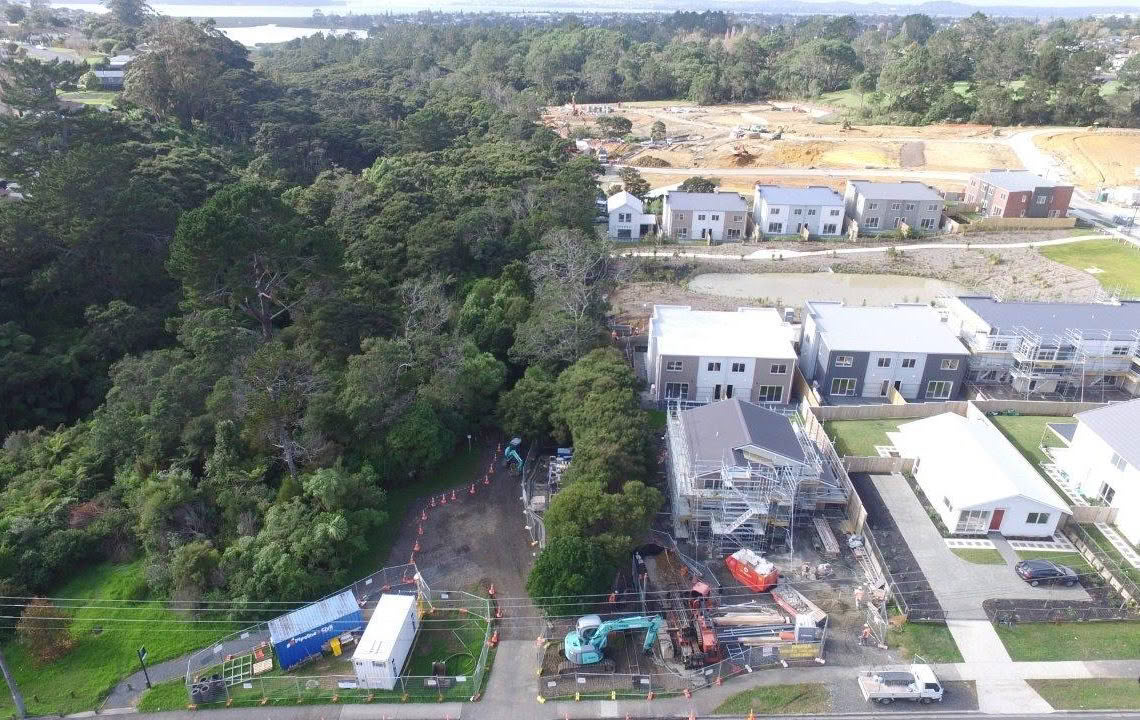 The Lawsons Creek Branch Sewer Early Works were a critical installation done for Watercare Services Limited and their main contractor Pipeline & Civil Limited. One particular section needed to be installed via HDD due to the sensitive bush along one side of the alignment and newly completed homes on the other. CDS were tasked with installing a 135m section at the top of the alignment with Pipeline & Civil Limited installing the downstream section.
Complicating factors to this drill shot were the hard ground conditions, unconfined compressive strength as indicated in the geotechnical report was in excess of 5MPa, high groundwater and the limited grade, design grade of 0.53%. Adding to the complications was the time pressure from the client which necessitated that Pipeline & Civil Limited start from the downstream end at the same time CDS worked from the upstream end – thus making accuracy extremely important.
CDS used Highside, a specialist HDD steering company based in Australia to pilot the drill shot and keep to the tight grade tolerance allowed by the client. CDS utilised our JT8020 drill coupled with specialist tooling to accurately drill in the hard rock layers. During this project CDS recycled much of the drill fluids and were able to reduce the water take for the project and minimise the drill fluid usage.
CDS were successful in installing the 450mm OD PE line to grade and ahead of schedule.
On completion of the drilling, CDS then grouted the annulus in order to stop the groundwater tracking down the borehole and into the open trench section downstream.