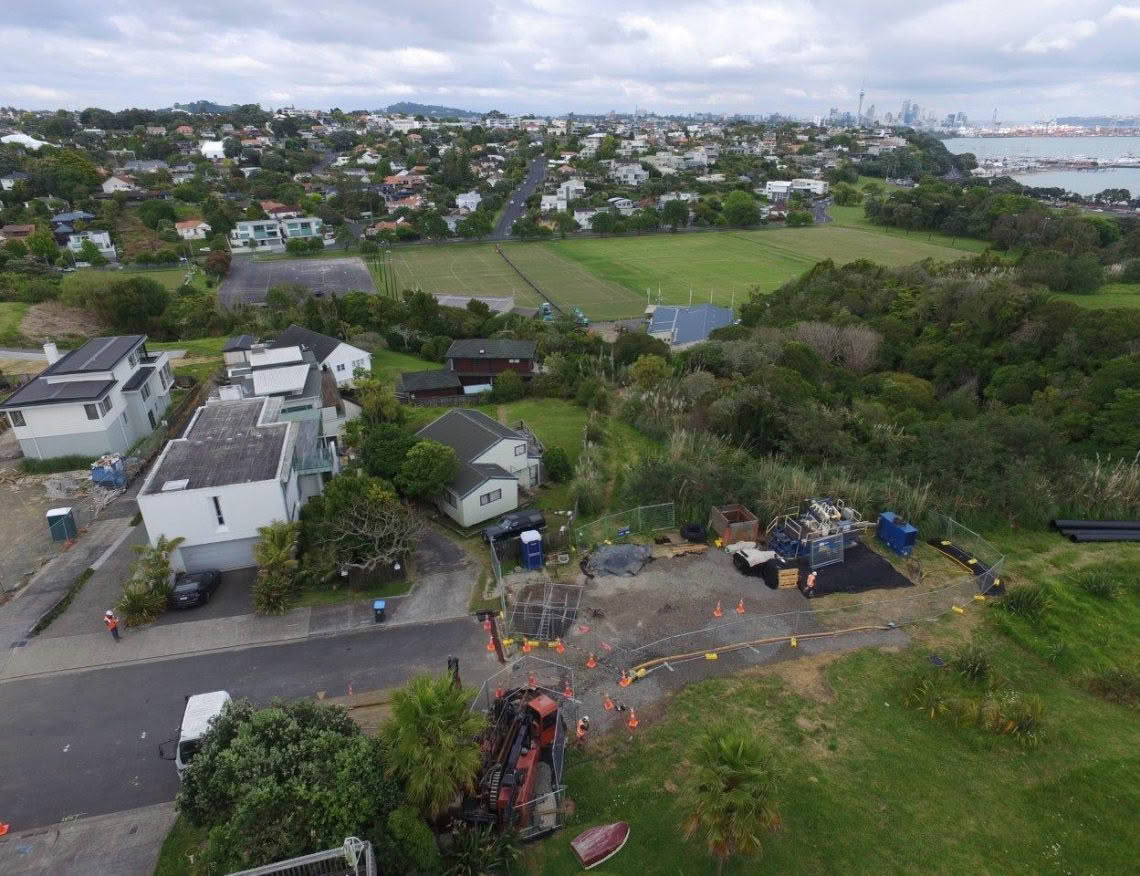 The Takitimu Street Stormwater Upgrade was a Auckland Council project undertaken by CDS New Zealand Ltd. This project was commissioned by the council to increase the stormwater capacity and facilitate further development in the catchment.
The project included;
• A 100m shot of 630mm OD PE pipe from the bottom of Takitimu Street, under a sensitive waterway and to the Orakei Domain.
• A second, 50m shot of 630mm OD PE pipe.
• Construction of an energy dissipater & new manhole on the existing Orakei Stormwater Culvert – undertaken in conjunction with a specialist subcontractor, Pipeline & Civil Ltd.
• Installation of 7 manholes and 9 catchpits.
• Sections of open cut pipe.
• 155m drill shot of 355mm OD PE pipe down Takitimu Street.
• Connection of private property to the new stormwater system.
On this project CDS used its DitchWitch® JT8020 drill rig accompanied by our Triflo mud mixing and recycling plant. For the smaller diameter installations CDS used its DitchWitch® JT4020 drill rig.
Overall the trenchless installation of the new, upgraded stormwater system minimised disruption to the residents and resulted in significant savings for Auckland Council on their reinstatement costs. This project was completed on programme and saved Auckland Council over $130,000.00 on the original tendered price.