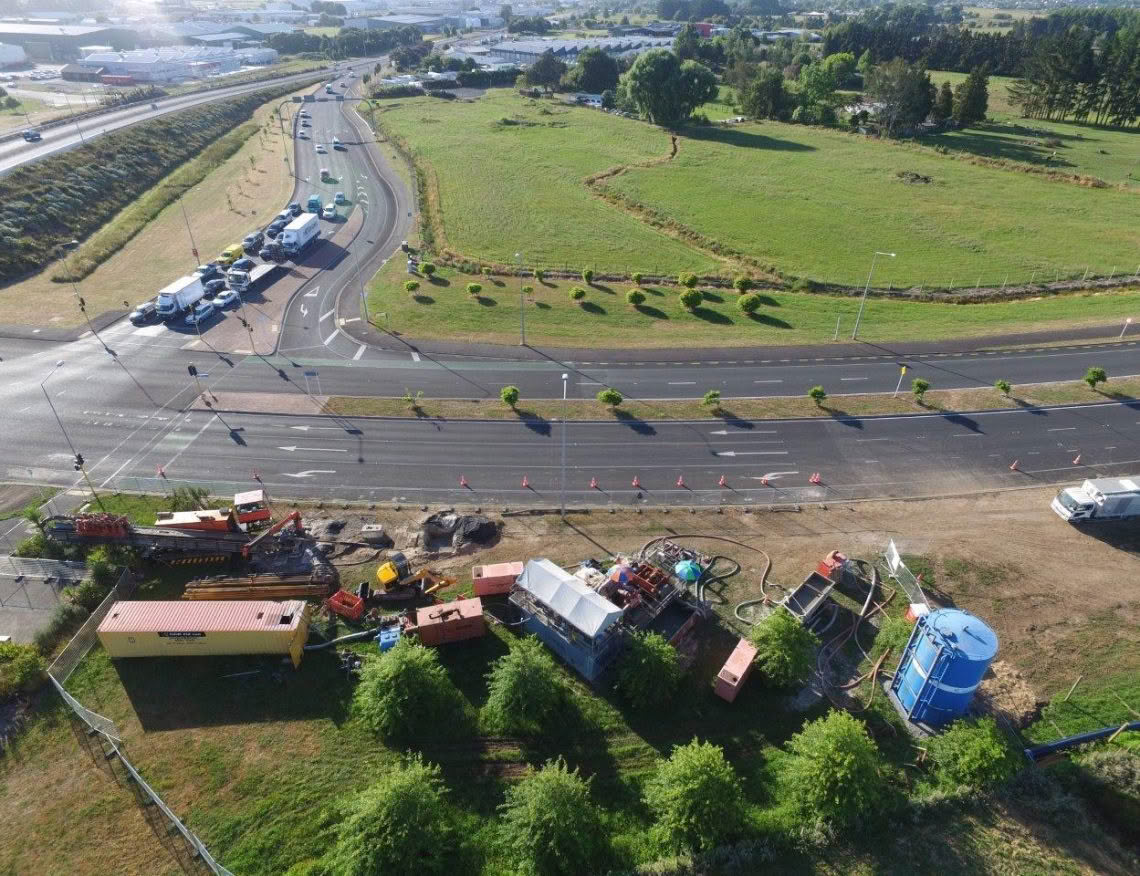 CDS New Zealand Ltd worked with Head Contractor Connell Contractors Ltd to deliver the HDD component of works on the Rotokauri Bulk Watermain project for Hamilton City Council. CDS installed over 1km of 560mm OD PE pipe and over 1km of 630mm OD PE pipe from November 2017 through to June 2018 using CDS Maxi Rig and DitchWitch® JT100 Rig.
Highlights of the job included a main pipe pull of 811m of 630mm OD PE pipe along Wairere Drive and over 8m deep under the Te Rapa Road intersection. This shot also passed through a 1m diameter steel casing that had been installed under the railway.
Another drill shot installed 550m of 560mm OD PE pipe along Wairere Drive with sections over 7m deep.
CDS personnel worked with mud engineers from MI Swaco to create and implement a mud programme that facilitated the successful delivery of the HDD component of the works. Each of the bores hit variable ground conditions with sand the predominant feature. The mud programme was developed to minimise fluid loss into the ground formation in areas of high permeability.
A number of challenges were overcome throughout the project including close passes of large diameter critical services, ground conditions and long pipe pulls stretching in excess of 24 hours. Each challenge was overcome by the project team resulting in the successful installation of over 2km of the Rotokauri Bulk Watermain.