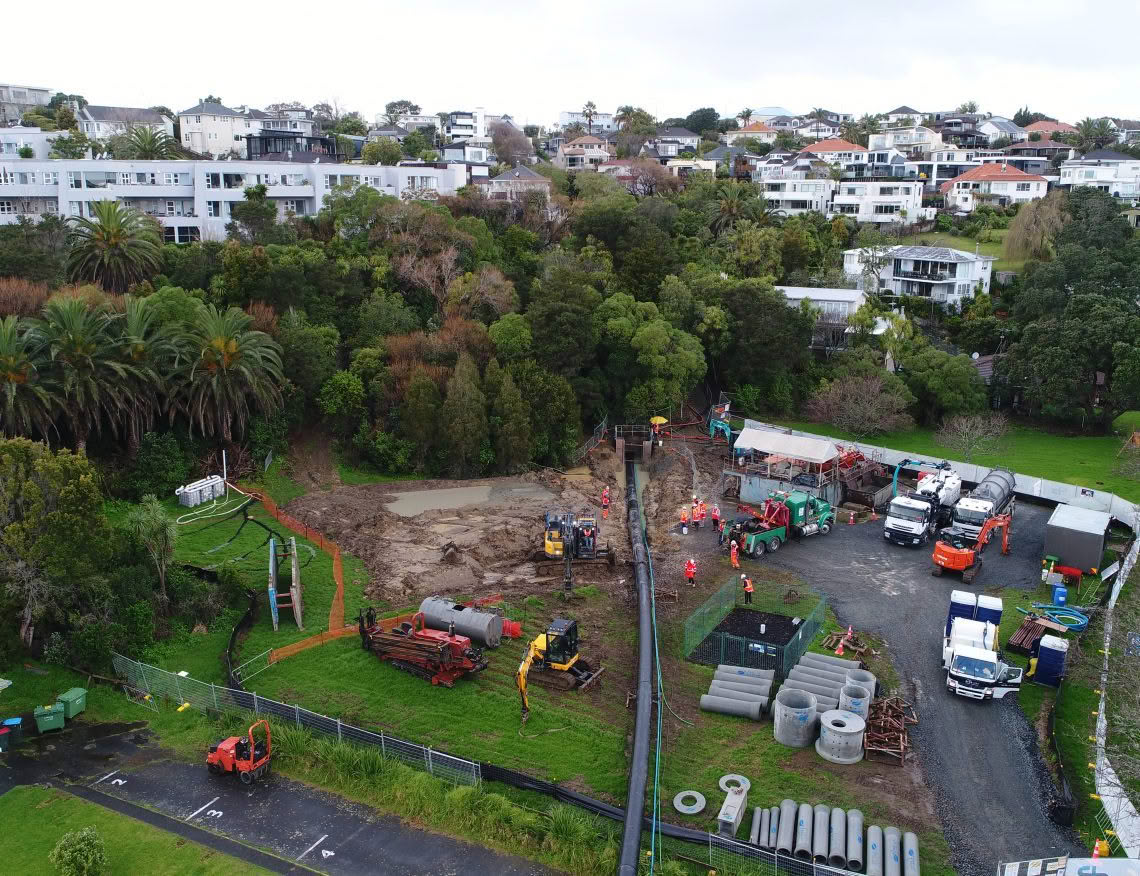 CDS completed the HDD installations for the Okahu Bay Stormwater Separation project for CB Civil & Drainage and their client Auckland Council. The Okahu Bay project ran for 18 months and involved approximately 170m of 450mm diameter, 180m of 710mm diameter, 210m of 355mm diameter and nearly a kilometre of 250mm diameter PE pipe. The total length of pipe installed is longer than the height of the Skytower, Eiffel Tower, and Burj Khalifa combined.
Highlights of the job included;
180m single drill shot of 710mm diameter PE pipe, installed at a grade of 15% up a public walkway. The pilot shot was completed in two steps and successfully intersected.
Multiple grade shots of less than 2% grade, including a 0.6% grade shot.
Working around resident requirements in private property on multiple drill shots.
Successful grouting procedures, including the installation of a large waterstop for excess groundwater.
Three separate consecutive installations of 250mm PE Pipe in a single week.
CDS worked co-operatively with CB Civil to deliver the works safely, on time and to budget. CDS also assisted with hydroexcavation to locate services along our drill alignments, as well as calculations of surveyed drill depths to find the most effective bore path.
"CDS was the key component to successfully find the best method for work and finalise a design, often this was challenging due to very limited space in public walkways of private properties. I would also like to point out the professionality of CDS management for always providing us with an accurate programme of work and meeting production targets agreed before. CDS has been a great partner in helping us to complete the project and meet project objectives and CB Civil would be happy to see them on other challenging sites" – Davis Grazuls, CB Civil Project Engineer